Currently Reading 26th April 2012
Katie's Reading:
Currently Reading
I am still reading:
The Cookbook For A New Europe by Richard Segal
To serve society or humanity? It's been fourteen years since the basketball-mad detective Fran Obrien captured the urban bomber Lavi, who has since moved to Spain and rehabilitated himself beyond recognition. Fran is fresh off a two-year sabbatical, during which he tended to 11-year-old Ben, the family comedian, and 17-year-old Alice, with, yes, as much attitude as you'd expect. His estranged boss Karl has retired and Fran must learn to deal with the new brass – no small task itself. His first assignment is to investigate an act of alleged political corruption which seems more wild goose chase than duck in a barrel, leading him to question his decision to return to work. After an extended-family culinary expedition to Budapest, Fran's nine-to-five job takes him 'almost' to Albany and to Central America, where he must untangle the mother of all webs. His wife, local family doctor Darby, goes along for the ride, and, oh, piña coladas "to die for." For a detective and amateur gourmet chef like no other, Cookbook for a New Europe is a ride Fran certainly didn't expect. He's been fiercely focused for years, but a spate of unintended yet momentous events unfolds once he gives free rein to his emotions, and his recipes.
I'm only about 60 pages further on than I was last week! I am just waiting for the story to get going really. However, Fran is back in the USA after having been to Hungary to visit family and is about to start work again so I'm looking forward to how the story will develop. I'm still struggling a little with how it is written but hopefully I will get used to it.

The Tapestry of Love by Rosy Thornton
A rural idyll: that's what Catherine is seeking when she sells her house in England and moves to a tiny hamlet in the Cévennes mountains. With her divorce in the past and her children grown, she is free to make a new start, and her dream is to set up in business as a seamstress. But this is a harsh and lonely place when you're no longer just here on holiday. There is French bureaucracy to contend with, not to mention the mountain weather, and the reserve of her neighbors, including the intriguing Patrick Castagnol. And that's before the arrival of Catherine's sister, Bryony.
I haven't even picked this book up since last week – hopefully I'll get to it over the weekend.
The other books I'm reading are Christian books. I dip in and out of these and use them as Bible study tools. They are: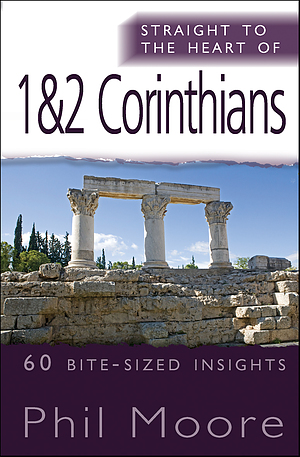 Last Week's Reading
This week I only finished one book:

Bestselling author Stormie Omartian inspires women to develop a deeper relationship with their husbands by praying for them. This encouraging resource is packed with practical advice on praying for specific areas of a husband's life including his decision-making fears spiritual strength role as father, leader faith and future
Every woman who desires a closer relationship with her husband will appreciate the life illustrations, select Scripture verses, and the assurances of God's promises and power for their marriage.
This book covers a whole range of issues which might occur in a marriage and ways to work through them and cling to God at the same time. I found this helpful and I will be able to dip in and out of this book in the future
Kirsten's Reading:
Currently Reading
The Winter Ghosts by Kate Mosse
I am just about to start reading 'The Winter Ghosts' by Kate Mosse, which was lent to me by a friend, who read it recently and said that she enjoyed it. I'm excited to start reading and will review it when I'm done.
The Great War took much more than lives. It robbed a generation of friends, lovers and futures. In Freddie Watson's case, it took his beloved brother and, at times, his peace of mind. In the winter of 1928, still seeking resolution, Freddie is travelling through the French Pyrenees. During a snowstorm, his car spins off the mountain road. He stumbles through woods, emerging in a tiny village. There he meets Fabrissa, a beautiful woman also mourning a lost generation. Over the course of one night, Fabrissa and Freddie share their stories. By the time dawn breaks, he will have stumbled across a tragic mystery that goes back through the centuries.
Lover Reborn by J. R. Ward

This week I also intend to read 'Lover Reborn' by J. R. Ward. This is the tenth book in a series called 'The Black Dagger Brotherhood' series. I have read the entire series thus far and really love it. The Black Dagger Brotherhood is a group of warrior vampires who all live and fight together against their enemies, the 'Lessers'. Each book tells a love story about each of the brothers. This is not vampire fiction like you've read before as it doesn't follow the conventional myths of vampirism – but do not fear, they don't sparkle! I cannot wait to read this latest offering from the wonderful J. R. Ward.
In the darkest corners of the night in Caldwell, New York, a conflict like no other rages. The city is home to a band of brothers born to defend their race: the warrior vampires of the Black Dagger Brotherhood. Now back in the Brotherhood – and unrecognisable as the vampire leader he once was –Tohrment is physically emaciated and heartbroken beyond despair. When he begins to see his beloved in his dreams – trapped in a cold, isolating netherworld – Tohr turns to a self-serving fallen angel in hopes of saving the one he has lost. When he's told he must learn to love another to free his former mate, Tohr knows they are all doomed . . . Except then a female with a shadowed history begins to get through to him. Against the backdrop of the raging war with the lessers, and with a new clan of vampires vying for the Blind King's throne, Tohr struggles between the buried past, and a very hot, passion-filled future . . . but can his heart let go and set all of them free?
The Age of Innocence by Edith Wharton
 I bought this in a charity shop the other day. I've heard that it is supposed to be good and I am trying to read more classics and so decided to give it a go. Looking forward to seeing what it's like.
Set in turn-of-the-century New York, Edith Wharton's classic novel The Age of Innocence reveals a society governed by the dictates of taste and form, manners and morals, and intricate social ceremonies. Newland Archer, soon to marry the lovely May Welland, is a man torn between his respect for tradition and family and his attraction to May's strongly independent cousin, the Countess Ellen Olenska. Plagued by the desire to live in a world where two people can love each other free from condemnation and judgment by the group, Newland views the artful delicacy of the world he lives in as a comforting security one moment, and at another, as an oppressive fiction masking true human nature. The Age of Innocence is at once a richly drawn portrait of the elegant lifestyles, luxurious brownstones, and fascinating culture of bygone New York society and a compelling look at the conflict between human passions and the social tribe that tries to control them.
Last Week's Reading
The Calling by Kelley Armstrong
I have just finished reading a book called 'The Calling' by Kelley Armstrong which is the second book in what is to be a trilogy called 'Darkness Rising'. I really enjoyed this book and read it in literally a matter of hours. I have read the first book in the trilogy as well and cannot wait for the concluding instalment. I would definitely recommend this, and other books by this author, to anyone who enjoys reading 'Paranormal/Fantasy' fiction. Four stars!
Maya Delaney's paw-print birthmark is the sign of what she truly is—a skin-walker. She can run faster, climb higher, and see better than nearly anyone else. Experiencing intense connections with the animals that roam the woods outside her home, Maya knows it's only a matter of time before she's able to Shift and become one of them. And she believes there may be others in her small town with surprising talents.
Now, Maya and her friends have been forced to flee from their homes during a forest fire they suspect was deliberately set. Then they're kidnapped, and after a chilling helicopter crash, they find themselves in the Vancouver Island wilderness with nothing but their extraordinary abilities to help them get back home.
The Mysteries of Udolpho by Ann Radcliffe
I have also not long finished a book called 'The Mysteries of Udolpho' by Ann Radcliffe. It took me quite a long time to read this book as it was very long and very dense (and I stopped a couple of times to read other things)! The book is a classic 'Gothic Horror/Ghost Story'. It is very suspenseful and has true thriller moments. A good read if you have the patience to endure it and, as far as I was concerned, well worth the slog.
With The Mysteries of Udolpho, Ann Radcliffe raised the Gothic romance to a new level and inspired a long line of imitators. Portraying her heroine's inner life, creating a thick atmosphere of fear, and providing a gripping plot that continues to thrill readers today, The Mysteries of Udolpho is the story of orphan Emily St. Aubert, who finds herself separated from the man she loves and confined within the medieval castle of her aunt's new husband, Montoni. Inside the castle, she must cope with an unwanted suitor, Montoni's threats, and the wild imaginings and terrors that threaten to overwhelm her.