Currently Reading: 16th April 2012
Currently Reading
As usual, I am reading 6 books! The "main" book I am reading is:
The Cookbook For A New Europe by Richard Segal
To serve society or humanity? It's been fourteen years since the basketball-mad detective Fran Obrien captured the urban bomber Lavi, who has since moved to Spain and rehabilitated himself beyond recognition. Fran is fresh off a two-year sabbatical, during which he tended to 11-year-old Ben, the family comedian, and 17-year-old Alice, with, yes, as much attitude as you'd expect. His estranged boss Karl has retired and Fran must learn to deal with the new brass – no small task itself. His first assignment is to investigate an act of alleged political corruption which seems more wild goose chase than duck in a barrel, leading him to question his decision to return to work. After an extended-family culinary expedition to Budapest, Fran's nine-to-five job takes him 'almost' to Albany and to Central America, where he must untangle the mother of all webs. His wife, local family doctor Darby, goes along for the ride, and, oh, piña coladas "to die for." For a detective and amateur gourmet chef like no other, Cookbook for a New Europe is a ride Fran certainly didn't expect. He's been fiercely focused for years, but a spate of unintended yet momentous events unfolds once he gives free rein to his emotions, and his recipes.
I received this book from the publisher AuthorHouse. I'm only a few pages in. The writing style is unusal – hard to explain really, it feels a bit disjointed but I'm sure I will get used to it.
The other novel I am reading, albeit slowly, is:
The Tapestry of Love by Rosy Thornton
A rural idyll: that's what Catherine is seeking when she sells her house in England and moves to a tiny hamlet in the Cévennes mountains. With her divorce in the past and her children grown, she is free to make a new start, and her dream is to set up in business as a seamstress. But this is a harsh and lonely place when you're no longer just here on holiday. There is French bureaucracy to contend with, not to mention the mountain weather, and the reserve of her neighbors, including the intriguing Patrick Castagnol. And that's before the arrival of Catherine's sister, Bryony.
If I'm honest, this book isn't as exciting as I thought it would be. The story is a little slow. I'm up to page 90 and I don't real feel like the story has got going yet. I will keep going but it may take a while!
The other books I'm reading are Christian books. I dip in and out of these and use them as Bible study tools. They are: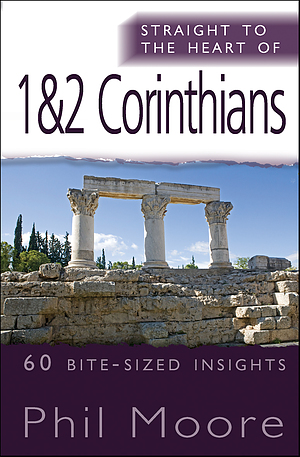 Last Week's Reading
I had a good reading week – I finished 3 books! They are:
The Heaven Answer Book by Billy Graham
God's Word says heaven awaits all the saints of His kingdom, but how many of us really know what heaven will be like? The Heaven Answer Book is a biblically based book written in Q&A format with answers to commonly asked questions about our future and final home. Topics include what we'll do, what we'll be, what we'll see, our rewards in heaven, and more. Billy Graham's trustworthy Bible knowledge offers interesting insight and enduring truth about how believers can prepare their hearts for spending eternity with their Maker and Lord.
I receieved this as a review book from Netgalley. I didn't use this as a study book, I just read it like a novel! Each chapter is only a couple of pages long and each one answers a question about heaven, the Bible, Jesus etc. I thought this was a good book, clear and helpful. It is a "gift" book so the pages were decorated, which wouldn't work on a Kindle, but looked nice on the computer. Review to come.
The Senator's Wife by Sue Miller
Meri is newly married, pregnant, and standing on the cusp of her life as a wife and mother, recognizing with some terror the gap between reality and expectation. Delia Naughton—wife of the two-term liberal senator Tom Naughton—is Meri's new neighbor in the adjacent New England town house. Delia's husband's chronic infidelity has been an open secret in Washington circles, but despite the complexity of their relationship, the bond between them remains strong. What keeps people together, even in the midst of profound betrayal? How can a journey imperiled by, and sometimes indistinguishable from, compromise and disappointment culminate in healing and grace? Delia and Meri find themselves leading strangely parallel lives, both reckoning with the contours and mysteries of marriage, one refined and abraded by years of complicated intimacy, the other barely begun.
I enjoyed this book. It was a more literary chick-lit than the usual I read but it was a good read. The story followed Meri and Delia and the two separate lives they lead as neighbours. It was a storyline that sucked me in and I found myself wanting to read more.
The Africa House by Christina Lamb
In the declining years of the British Empire, in Northern Rhodesia, Stewart Gore-Browne was a proper English gentleman who built himself a sprawling country estate, complete with liveried servants, rose gardens, and lavish dinners finished off with vintage port in the library. All that was missing was a woman to share it with. He adored the beautiful aviatrix Ethel Locke King, but she was almost twenty years his senior, married, and his aunt. Lorna, the only other woman Gore-Brown cared for, was married as well, but years later her orphaned daughter would become Gore-Browne's wife. The story of a colonialist who beat his servants yet supported Rhodesian independence and who was given a chief's burial by the local elders when he died, "The Africa House" rescues "from oblivion the life story of an astonishing man, an astonishing marriage, and an astonishing house" ("The Spectator").
This is our book club read for the month. It is about Stewart Gore-Brown, an Englishman who tried to take England to Africa. I have to be honest, I did not like this book. It is a non-fiction book that felt like Lamb was trying to turn into a novel – quite unsuccessfully. I didn't like Gore-Brown and found it a tough, boring read.