2015 Reading: Books 16-20
As I am behind in posting updates about the books I have read (see previous post!) I have decided to attempt to do block updates to catch up.
Books 16-20 in 2015 were:
16.

Harriet Evans – A Place For Us
Rating: 3 out of 5
I hadn't read a Harriet Evans novel in a long time, although I have several lined up. I saw that this one was available at the library so I snatched it up. I didn't enjoy it as much as I thought I would. I found it quite long, and sad. The book looks at family, mental illness, secrets and affairs. It wasn't a particularly easy read and one that I came away from feeling a bit down. I will read more by Evans, but this one isn't one I would highly recommend.
17.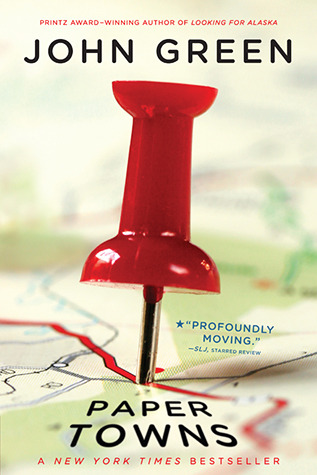 John Green – Paper Towns
Rating: 3 out of 5
This is the second John Green novel I have read. I loved The Fault in Our Stars so had high hopes for this novel. I found it a bit of a let down – well, I found the ending a let down. This is a story of friendship. A girl goes missing, and a group of friends – led by her neighbour – seek to find her. I liked the tension, I liked reading about the friendship group, but ultimately I didn't really like the girl they were looking for and I didn't like the outcome. I finished the book feeling a bit deflated. I will probably watch the film when it comes out though!
18.


M. C. Beaton – Agatha Raisin and the Vicious Vet
Rating: 4 out of 5
This is also the second M C Beaton novel I have read. I am thoroughly enjoying the Agatha Raisin series. I find them entertaining, gripping and easy reads. The crimes are never too gruesome, and there is something about Agatha that amuses me. This novel didn't let me down. In this instalment, she investigates the murder of the vet that no one liked. It was a fun read. If you like light-hearted crime novels, this is for you!
19.


Rowan Coleman – The Memory Book
Rating: 4 out of 5
Man, this was a sad book. This was recommended to me by a friend (a fellow book lover), and I did really enjoy it. But goodness me was it a sad read. This novel looks at dementia, but in early age, and the effect it has on the family. It was a hard read, a bit of a tear-jerker, but one that I enjoyed. There was also a little twist, which I hadn't seen coming, but was a bit heart-warming. This is a novel I would recommend.
20.


Debbie Macomber – 1022 Evergreen Place
Rating: 3 out of 5
As you know, I like a Debbie Macomber novels. They are quick, easy reads – definite Chick-Lit. This, of course, fit that bill perfectly. This is the 10th Cedar Cove instalment. As I am reaching the end of this series of books, I am finding them to be a bit same-y. That said, I liked the storyline about the WW2 letters, that brought a new element to these stories. If quick, girly reads are your thing, you will like this series books – but don't read them all in one go!