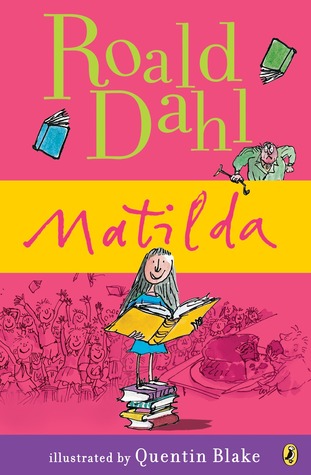 2015 Reading Number 10 – Matilda by Roald Dahl
Synopsis:
Matilda is a sweet, exceptional young girl, but her parents think she's just a nuisance. She expects school to be different but there she has to face Miss Trunchbull, a kid-hating terror of a headmistress. When Matilda is attacked by the Trunchbull she suddenly discovers she has a remarkable power with which to fight back. It'll take a superhuman genius to give Miss Trunchbull what she deserves and Matilda may be just the one to do it!
Quick Thoughts
This isn't the first time I have read Matilda, it was a book I loved as a child, and I am pleased to say I enjoyed it just as much as an adult! The book is fun, a little bit naughty and funny. Roald Dahl sucks you in and you find yourself cheering Matilda on. I remember enjoying the film as a child too, plus a couple of years ago I saw the musical on the West End and loved that too. There is nothing to dislike with this book!
Rating:5 out of 5