2014 Reading: #51 Max Lucado's Before Amen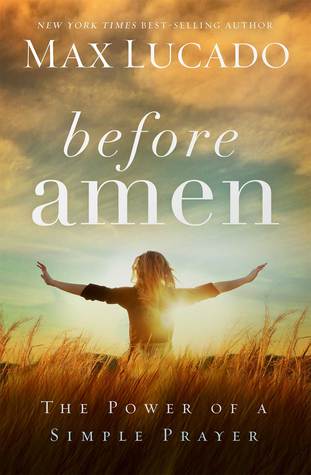 Book number 51 was a Netgalley review book, which I read whilst participating in the Proverbs 31 Online Bible Studies: Before Amen by Max Lucado.
I won't write too much here as I am currently thinking through my review, but I will say, I loved this book. Such a helpful tool when it comes to looking at our prayer life. This isn't a long book – just nine chapters, but with study questions to go alongside it, I found it really helpful. I was able to focus on God and learn more about Him. I was challenged and I think I have grown from this book. Well worth reading and applying to your life.
Addition: E-book
Genre: Christian, non-fiction
Published: 2014
Rating: 4 out of 5