2014 Reading: #26 Lauren Oliver's Pandemonium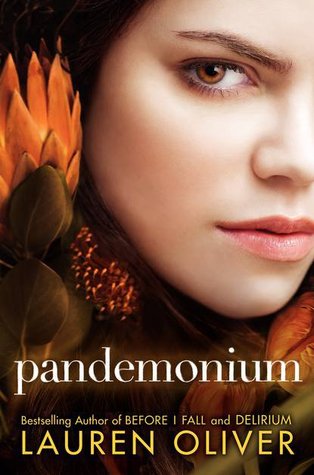 Book number 26 in 2014 was Lauren Oliver's Pandemonium. This is the second book in the Delirium trilogy.
I'm not sure this has ever happened to me before, but I must admit, I enjoyed this book more than I enjoyed Delirium. I found this book to have more action – I felt there was more of a storyline. I thought Delirium was a simple love story, whereas this book focused more on challenging what society was teaching. I read this book in a matter of days, I really enjoyed it. And of course, the cliff hanger! I wasn't surprised by it but enjoyed it! Book number 3 was reserved from the library as soon as I finished Pandemonium.
Addition: Library book
Genre: Young adult
Published: 2012
Rating: 4 out of 5