2014 Reading: #25 Sophie Kinsella's Wedding Night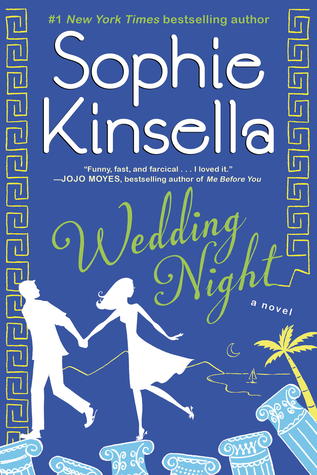 Book number 25 in 2014 was Sophie Kinsella's Wedding Night. Isn't it funny how you can go months, maybe years without reading a specific author, then suddenly you read a book a month by them!
I do like Kinsella's novels, so when I saw this book in the library I needed to get it out. I have to say, not my favourite novel from her. It had elements of the silliness of her Shopaholic novels and so much talk about sex. Now I know this book is based around a wedding night, but that is not the only date that features in this book, yet there was one character who wouldn't stop talking about sex, and it got a bit boring. This is an enjoyable enough read, but not the best Kinsella book I've read, or the best book I've read this year.
Addition: Library book
Genre: Chick-lit
Published: 2013
Rating: 3 out of 5