15 September 2014: Currently Reading
Are you like me…do you have more than one book on the go? For me, the breakdown is simple: What I am reading and What I have started but not picked up in a while:
What I Am Reading
Radical Growth
Havilah Cunnington
The pathway to the radical growth you're wanting is not complex. It's not some unattainable, envy-provoking vision or dream meant to torment you with its impossibility. However – let's be honest, no one has a vibrant life by accident. No one has a flourishing garden unintentionally. Simply put, vibrant living looks like a life grown on purpose. With clear understanding of God's heart toward you, a commitment to 100 % obedient, and and unrelenting determination to follow truth, radical growth is possible. It's a life that's within your reach! This practical guidebook will give you daily access to being your own journey of living a radical and vibrant life!
This is a devotional series too, and you can join in by watching the videos here. This is the promo video for it:
74 Seaside Avenue
Debbie Macomber
Library book
Dear Reader, I'm living a life I couldn't even have "dreamed" of a few years ago. I'm married to Bobby Polgar now (you know, the famous chess champion who just happens to be the man I love ). And we've got this beautiful house with a view of Puget Sound.

But lately something's been worrying Bobby. When I asked, he said he was "protecting his queen"–and I got the oddest feeling he wasn't talking about chess but about "me." He wouldn't say anything else.

Do you remember Get Nailed, the beauty salon in Cedar Cove? I still work there. I'll tell you about my friend Rachel, who's got two men interested in her (count 'em, "two"). And I'll let you in on what I've heard about Linnette McAfee, who left town when her love life fell apart. ("That" kind of trouble I know all about.) Come in soon for a manicure and a chat, okay?

Teri (Miller) Polgar
Notes From A Small Island
Bill Bryson
Paperback – off my Mount TBR pile
"Suddenly, in the space of a moment, I realized what it was that I loved about Britain-which is to say, all of it."

After nearly two decades spent on British soil, Bill Bryson-bestsellingauthor of The Mother Tongue and Made in America-decided to returnto the United States. ("I had recently read," Bryson writes, "that 3.7 million Americans believed that they had been abducted by aliens at one time or another,so it was clear that my people needed me.") But before departing, he set out ona grand farewell tour of the green and kindly island that had so long been his home.

Veering from the ludicrous to the endearing and back again, Notes from a Small Island is a delightfully irreverent jaunt around the unparalleled floating nation that has produced zebra crossings, Shakespeare, Twiggie Winkie's Farm, and places with names like Farleigh Wallop and Titsey. The result is an uproarious social commentary that conveys the true glory of Britain, from the satiric pen of an unapologetic Anglophile.
A Week in Paris
Rachel Hore
Netgalley review e-book
1961: Born on the day that WW2 broke out, 21-year-old Fay Knox cannot remember her early childhood in London, before she moved to a Norfolk village with her mother, Kitty. Though she has seen a photograph of her father, she does not recall him either. He died, she was told, in an air raid, and their house destroyed along with all their possessions. Why then, on a visit to Paris on tour with her orchestra, does a strange series of events suggest that she spent the war there instead? There is only one clue to follow, an address on the luggage label of an old canvas satchel. But will the truth hurt or heal?

1937: Eugene Knox, a young American doctor, catches sight of 19-year-old Kitty Travers on the day she arrives in Paris, and cannot get her out of his mind. She has come to study the piano at the famed Conservatoire, and lodges at a convent near Notre Dame. Eugene and Kitty will fall in love, marry and have a daughter, but France's humiliating defeat by Germany is not far behind, and the little family must suffer life under Nazi occupation. Some Parisians keep their heads down and survive, others collaborate with the enemy while others resist. The different actions of Eugene, Kitty and their friends will have devastating consequences that echo down the generations.
What I have started but not picked up in a while
All Quiet on the Western Front
Erich Maria Remarque
Paperback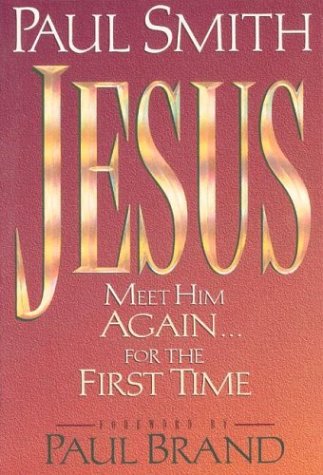 Jesus, Meet Him Again…For the First Time
Paul Smith
Paperback
The Approval Fix
Joyce Meyer
Netgalley review e-book
What are you currently reading?